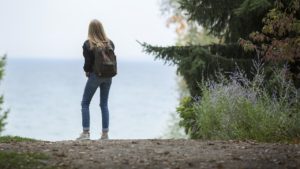 Are you making progress towards your goals or are you feel a bit lost and stuck?

Every week I offer 3 FREE coaching sessions.
In the session, we will work together to:
Clarify your current situation

Identify a number of clear, reasonable goals

Identify what is stopping you from achieving them

Identify practical steps to help you achieve these goals.
The sessions are open to anyone who wants one (one session per person, allocated on a first come basis).

There is no obligation for you to work with me after the session and I won't do any hard selling. 
That is a promise!

At the beginning of the session I will say to you:

"If you want to know more about the Building Resilience Training I offer, you have to ask. If you just want a free session, that is fine."

Why do I do this?


Two reasons:
1. I Want To Give Something Back
I had ME/CFS for 8 years.

I knew lots of people who couldn't afford coaching.

So in the session we will identify some strategies that you can implement- some straight away, that may help you take steps towards your health goals.


2. I Want To Show You That I Can Help You, By Actually Helping You
You don't really know me, so it's an opportunity for you to find out more about how I work and if my approach resonates with you.

There are 3 possible outcomes of the strategy session:

1. You might not find it useful
No-one has told me that the session wasn't helpful so far!

2. You find the session helpful and use the strategies you learn on your own
As I have already said, if you just want the free session, that is fine.

I will be happy to have helped you.


3. You find the session helpful and you decide that you'd like to work with me.
If so, just ask to find out more.
It may be that you would like to work with me, but finances are an issue.
If you have limited financial resources, I am happy to discuss payment spreading plans and concessions.

I aim not to turn anyone away based on their finances.

Some people spread the payment, paying whatever they can afford each week, because they want to do the training.
And you only pay for the first module of the training- if you find it useful.

So… You have nothing to lose by having a free strategy session.

In preparation for the session it is helpful to read the brief report 'ME/CFS: A Piece Of The Jigsaw' (It takes 15-20 minutes to read) and to fill in a brief application form, giving me a bit of background information about your situation.

It's not obligatory by the way to do either of these things- you can have the session without doing either of the above, but doing these things will mean you get the most from the session.

Here is the link again to the report:

ME/CFS: A Piece Of The Jigsaw Report
Once you have read it, let me know that you want a free session and I will let you know what happens next.
Interested? Contact Me
Feel free to contact me here for a free strategy session.
Follow My Blog
Subscribe to my feed (box in the top left corner) to receive future blog articles.
______________________________________

  SIMON PIMENTA is a hypnotherapist, coach and trainer working with people to boost resilience and performance, and minimise stress.
After working in a demanding job as the Director of a Housing Trust, he went off sick and remained unable to work for the next 8 years.
He discovered a pioneering approach to resolving health issues and got back his health, and now trains others using these same techniques.
Wishing you great health!

Simon