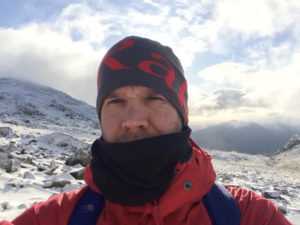 Note: The following is one persons's experience, so no claim is being made about the results any one else will get. 
I started working with Rob (pictured) in April 2017.

He had been experiencing brain fog and extreme fatigue.

He was frustrated by not being able to go running, which was a passion.

One of his goals was to resume fell running in the Lake District.

In December 2017, he sent me the following email:

"Hi Simon

I thought you'd like these photos from my latest walk in the lakes.

A wintry wander for about 4 1/2 hours, it felt great.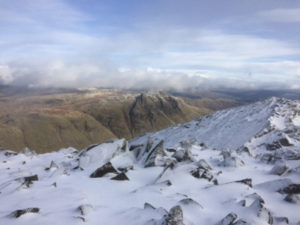 I've been back running regularly now and today I ran for just over an hour over Hampstead Heath.

I'm taking things sensibly and feel absolutely fine- so all great news.

I'd say my health is 9.5-10!

Before I came to see you I was completely stuck.

Frustrated, anxious and unable to exercise.

I made changes to my diet and went down the supplements route, following Dr Myhill's protocol and seeing a Doctor privately.

Both may have given a little bit of a lift, but not much really and didn't give me the results I was looking for.

Your building resilience training gave me the tools to take control, lose anxiety & stress and learn to relax.

I'm now back running regularly and have rejoined my running club.

I'm also far happier in my working life.

Great to be living again!

To anyone considering the training, I highly recommend it."

Free Strategy Session

Are you making progress towards your health goals?

Every week I offer 3 FREE coaching sessions.

They are open to anyone who wants one (one session per person, allocated on a first come basis).

There is no obligation for you to work with me after the session and I won't do any hard selling.
That is a promise!

At the beginning of the session I will say to you:

"If you want to know more about the Building Resilience Training I offer, you have to ask. If you just want a free session, that is fine."

Why do I do this?


Two reasons:
1. I Want To Give Something Back
I had ME/CFS for 8 years.

I knew lots of people who couldn't afford coaching.

So in the session we will identify some strategies that you can implement- some straight away, that may help you take steps towards your health goals.


2. I Want To Show You That I Can Help You, By Actually Helping You


You don't really know me, so it's an opportunity for you to find out more about how I work and if my approach resonates with you.

There are 3 possible outcomes of the strategy session:

1. You might not find it useful
No-one has told me that the session wasn't helpful so far!

2. You find the session helpful and use the strategies you learn on your own
As I have already said, if you just want the free session, that is fine.

I will be happy to have helped you.


3. You find the session helpful and you decide that you'd like to work with me.
If you have limited financial resources, I am happy to discuss payment spreading plans and concessions.

I aim not to turn anyone away based on their finances.

Some people spread the payment, paying whatever they can afford each week, because they want to do the training.
And you only pay for the first session if you find it useful.


So… You have nothing to lose by having a free strategy session .

All you have to do in preparation for the session is to read the brief report ME/CFS: A Piece Of The Jigsaw. It takes 15-20 minutes to read.

It's not obligatory, by the way, but reading it will mean you get the most from the session.

Here is the link again to the report:

ME/CFS: A Piece Of The Jigsaw Report

Once you have read it, let me know that you want a free session and I will let you know what happens next.

Wishing you great health!

Simon