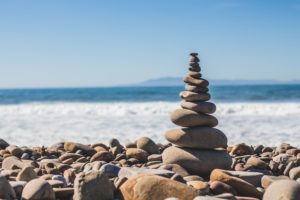 In this post, former ME/CFS sufferer and Coach Simon Pimenta briefly outlines what he believes may be 6 Strategies that may be important to consider as a starting point for anyone who has ME/CFS. 
Some of these topics I have addressed already, some I will explore in more detail soon.
ME/CFS & The Fundamentals 
i. Diet
I am sure most people are familiar with the adage 'We are what we eat'. Simple changes to diet can be beneficial. Some people notice the difference that these changes make. For others it may be more subtle or not noticeable, but there is science that backs up how our diet can affect health and energy. See posts on diet here
ii. Rest
Ensure that when you are resting, you are actually resting, rather than being in a state of agitation, for example. This article on dealing with relapses suggests strategies to aid relaxation.
iii. Exercise
It is important to exercise within your ability. Have faith that where you are currently is temporary and that you will make improvements. There was a time when walking for one minute was impossible or would cause a huge relapse. I recovered and a some years ago played badminton for 3 hours!
iv. Pace Yourself
Only use a maximum of 80% of your energy, where possible. Using up all your energy and going into deficit will hinder your recovery.
v. Reduce Stress

Step 1
Identify sources of stress and think about strategies for dealing with them.
The source of the stress may be:
1. Being Unwell
This is totally understandable.
2. Self-Induced
I was good at beating myself up and creating stress, which didn't help. Cultivate kindness and compassion.
3. Other People
A client recently told me she cut out negative people in her life and had to steer clear of negative 'support' groups, which spread the message that people don't recover from ME/CFS. This is simply not true. People do recover. There is cause for hope.
4. Pollution & Toxins
As far as is possible, remove toxins and pollutants from your environment. The may include food: eat organic where possible, avoid toxic household cleaners, cosmetics, sort out visible mould- for example in the bathroom.
Step 2
Learn stress reduction techniques and how to meditate.
I teach a very simple meditation technique in the free coaching session I do, that has got some very good feedback. It takes about a minute to learn.
Closing Thoughts
Take whatever small positive steps you can. Focus on one thing a time, if that's all you can manage. Once you have established a good habit, move onto something else.
Comment
Do leave a comment on how useful you found this article.
I'd be interested to hear what things you are doing/have done that you have found helpful.
If you found the article useful, feel free to share.
Contact Me
Feel free to contact me here for a free consultation* to find out more about how I work, or if you have any questions.
I do 3 free coaching sessions each week.
I promise that I won't sell anything.
During the session, we will work together to:
Clarify your current situation
Identify a number of clear, reasonable goals
Identify what is stopping you from achieving them
Identify practical steps to help you achieve these goals.
*One session per person.
Follow My Blog
Subscribe to my feed (box in the top left corner) to receive future blog articles.
______________________________________

  SIMON PIMENTA is a hypnotherapist, coach and trainer working with people to boost resilience and performance, and minimise stress.
After working in a demanding job as the Director of a Housing Trust, he went off sick and remained unable to work for the next 8 years.
He discovered a pioneering approach to resolving health issues and got back his health, and now trains others using these same techniques.